ON SALE NOW
Introducing the Polaris Lab Water Systems
High Purity Water Made In The USA.
Click here for more info.
Water Testing for the Classroom - Science Fair - Water Testing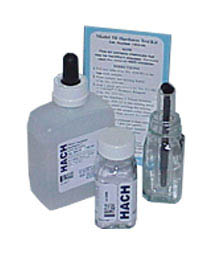 In this section you will find all the items that will allow you to test water and other solution for many different contaiminents. Kits in this section are particularly useful for science fair projects or for use in about any other application.
More Info
Product Name
Retail Price
Our Price


More Info

Bacteria Sampler Test Kit

Catalog id : BS1001

Measures Bacteria In Water. This easy to use device will give you the actual count of how much bacteria you have in your water.
$32.21
$24.78


More Info

Water Test Kit - Science Project or Home Use

Catalog id : PROJECT-KIT

School project kit. Contains five each of 8 tests: nitrites, nitrates, chlorine, iron, hardness, pH, alkalinity, copper. Also includes 5 basic water knowledge booklets.
$48.97
$30.44


More Info

Ahlstrom pH Measurement

Catalog id : PHR5-0114

pH Indicator Paper; pH range 1-14; One 5 meter long roll in plastic casing with color guide

*A $200.00 minimum purchase on all Ahlstrom product orders. You can mix different Ahlstrom products to meet this minimum.
$20.60
$17.51


More Info

Ahlstrom pH Measurement

Catalog id : PHR5-0111

pH Indicator Paper; pH range 1-11; One 5 meter long roll in plastic casing with color guide

*A $200.00 minimum purchase on all Ahlstrom product orders. You can mix different Ahlstrom products to meet this minimum.
$20.60
$17.51


More Info

Ahlstrom pH Measurement

Catalog id : PHR3-0114

pH Indicator Paper; pH range 1-14; Three 5 meter refill reels

*A $200.00 minimum purchase on all Ahlstrom product orders. You can mix different Ahlstrom products to meet this minimum.
$35.24
$29.95


More Info

Ahlstrom pH Measurement

Catalog id : PHR3-0111

pH Indicator Paper; pH range 1-11; Three 5 meter refill reels

*A $200.00 minimum purchase on all Ahlstrom product orders. You can mix different Ahlstrom products to meet this minimum.
$35.24
$29.95


More Info

Ahlstrom pH Measurement

Catalog id : PHB2-0114

pH Indicator Paper; pH range 1-11; strips 10mm by 70mm in box - 200/pk

pH Indicator Paper; pH range 1-14; strips 10mm by 70mm in box - 200/pk

*A $200.00 minimum purchase on all Ahlstrom product orders. You can mix different Ahlstrom products to meet this minimum.
$15.87
$13.49



All Images are representative and may or may not be of actual product.



Tags : NORTHRIDGE WATER | WATER | TESTING | THE | CLASSROOM | - | SCIENCE | FAIR | - | WATER | TESTING

NORTHRIDGE-WATER.COM content (C)2009-2023 APS Water Services Corporation - All rights reserved
Website Software - Multi-Website Content Manager - Wilson Web Engineering (C)2012-2023


Micro-Website is a trademark of Wilson Web Engineering

water testing the classroom - science fair - water testing
northridge-water.com micro-website™
12/5/2023
2:39:39 PM




Google Apps
---