ON SALE NOW
Introducing the Polaris Lab Water Systems
High Purity Water Made In The USA.
Click here for more info.
Aquarium Reverse Osmosis Systems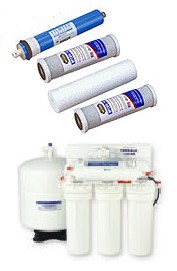 We offer a complete selection of reverse osmosis systems for your Aquarium or Reef System Reverse Osmosis is the most popular and cost effective method to purify aquarium water. An RO system removes virtually 99% of contaminants in water including bacteria pesticides fluoride and other dissolved ions. A system comes complete with prefiltration reverse osmosis storage and a faucet. Adding a deionizer will give you 100% ionic purity. These system can also provide you with great drinking water.



All Images are representative and may or may not be of actual product.



Tags : NORTHRIDGE WATER | AQUARIUM | REVERSE | OSMOSIS | SYSTEMS

NORTHRIDGE-WATER.COM content (C)2009-2023 APS Water Services Corporation - All rights reserved
Website Software - Multi-Website Content Manager - Wilson Web Engineering (C)2012-2023


Micro-Website is a trademark of Wilson Web Engineering

aquarium reverse osmosis systems
northridge-water.com micro-website™
12/5/2023
2:35:49 PM




Google Apps
---