ON SALE NOW
Introducing the Polaris Lab Water Systems
High Purity Water Made In The USA.
Click here for more info.
CABINET MODELS WITH FLECK 5600/1600 METER VALVES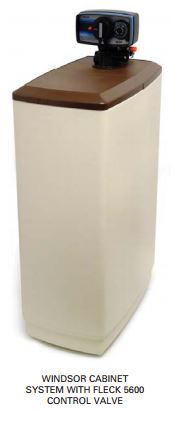 Features include almond cabinet with dark brown salt cover Fleck 5600 meter control valve Fleck 2310 safety valve polyglass mineral tank standard mesh resin Autotrol turbulator & bypass valve.
More Info
Product Name
Retail Price
Our Price


More Info

Windsor Cabinet Meter based Water Softener

Catalog id : WC5600/16MB-15M

15k Fleck 5600 Metered Windsor Cabinet Softener
$1,757.97
$1,016.68


More Info

Windsor Cabinet Meter based Water Softener

Catalog id : WC5600/16MB-24M

24k Fleck 5600 Metered Windsor Cabinet Softener
$1,778.66
$1,028.65


More Info

Windsor Cabinet Meter based Water Softener

Catalog id : WC5600/16MB-32M

32k Grain Capacity Fleck 5600 Metered Regeneration
$1,823.51
$1,054.59



All Images are representative and may or may not be of actual product.



Tags : NORTHRIDGE WATER | CABINET | MODELS | WITH | FLECK | 5600/1600 | METER | VALVES

NORTHRIDGE-WATER.COM content (C)2009-2023 APS Water Services Corporation - All rights reserved
Website Software - Multi-Website Content Manager - Wilson Web Engineering (C)2012-2023


Micro-Website is a trademark of Wilson Web Engineering

cabinet models with fleck 5600/1600 meter valves
northridge-water.com micro-website™
12/5/2023
2:13:19 PM




Google Apps
---