ON SALE NOW
Introducing the Polaris Lab Water Systems
High Purity Water Made In The USA.
Click here for more info.
LaMotte Water Testing Equipment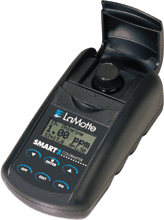 In this section you will find items that will allow you to test water and other solution for hardness. Hard water causes scale formation inside heaters and washing machines as well as being main a cause of spotting on fixtures corrosion and low soap lathering.



All Images are representative and may or may not be of actual product.



Tags : NORTHRIDGE WATER | LAMOTTE | WATER | TESTING | EQUIPMENT

NORTHRIDGE-WATER.COM content (C)2009-2023 APS Water Services Corporation - All rights reserved
Website Software - Multi-Website Content Manager - Wilson Web Engineering (C)2012-2023


Micro-Website is a trademark of Wilson Web Engineering

lamotte water testing equipment
northridge-water.com micro-website™
12/5/2023
1:47:21 PM




Google Apps
---